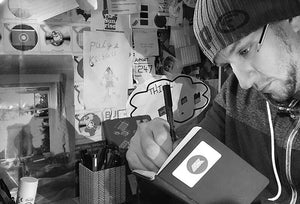 About Passion Fury Store
Hi — my name is Andrew Kelsall BA (Hons), an independent Graphic Designer and Illustrator from England, UK.

I've been working for clients from across the globe for over 20 years now. However, lately I've been wanting to create the types of Illustrations that I enjoy — and not being constrained by certain limitations client work can bring.

Here on Passion Fury, I have both a selection of Printable Art, and Printed Art (Posters and Canvas Art, etc) and Christian T-shirt Designs.
Learn more